Principal's Welcome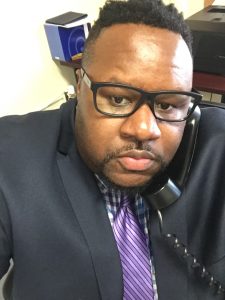 Dear Parents and Caregivers,
Welcome to the 2019-2020 School Year!
I'm very passionate about education and I look forward to partnering with you to provide our scholars with a rigorous, engaging, and high-quality educational experience. I believe that by working together, we can ensure that your child's social, emotional, and academic needs are met at Disston.
I believe that great schools are the result of great teachers, so my primary objective will be to ensure that every scholar is receiving high-quality instruction from every teacher at Disston. In order to do this, I will be providing teachers with feedback on their instruction, access to professional development, and reaching out to parents for support with academic and behavioral concerns to ensure our scholars are prepared for college and 21st-century careers.
Working together at the start of this year, we have the opportunity to make plans, design strategies, and implement new ideas to benefit our school community. Through a close and collegial partnership with everyone associated with Disston, I am confident we can make our school an even better place for our scholars to learn and grow.
Your partner in education,
Kareem O. Thomas, M.Ed.
Principal