Principal's Welcome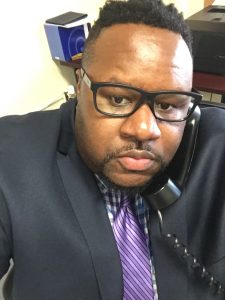 September 2, 2020
Dear Disston Families,
Welcome Back!
As we begin a school year like no other we have seen in the past; our focus will still be to ensure that:
every scholar, every day is finding a way to feel connected,
every scholar, every day is challenged by new learning and experiences,
every day, every scholar knows they have an adult at Disston Elementary who cares for them a great deal.
The spring of 2020 challenged all of us to find and embrace a new normal for learning, connected us in new ways and required us to stay united from afar.  Through this process, I have been reminded of how much I appreciate the dedication of our teachers, scholars, and our dedicated families. Normal is such a simple word, and it is our goal at  Disston to find our new normal and use this time as a learning experience that will forever impact our school's learning environment.
As we officially kick off the 2020-2021 academic year, we are happy to announce that our theme is "The Year of Good Trouble." We encourage you, our partners in education, to get into some "Good Trouble. This year, we challenge you to make a difference, speak truth to power, never give up, treat everyone equally, and get involved. Let's have a great year.
Peace!
Principal Thomas